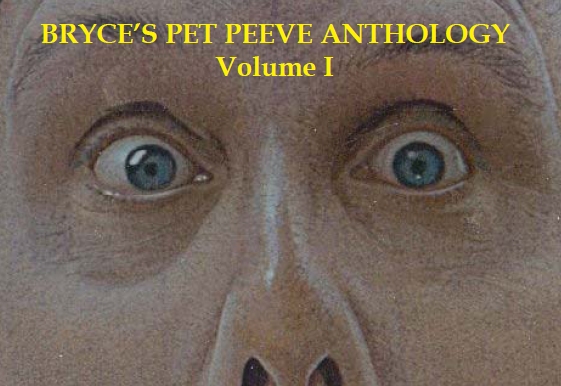 Cover illustration by CF Payne.
"What drives us crazy and what can be done about it?"
BRYCE'S PET PEEVE ANTHOLOGY - VOLUME I
INCLUDES TIM'S MOST TALKED ABOUT EDITORIALS
A Day at the Beach • Admitting a Mistake • Airline Magazines • Airports • Analog vs Digital Gens • Armadillos • Beautiful People • Buying Personal Hygiene Items • Christmas • Coffee • Complications • Crud • Death of the Business Letter • Divorce • Doctors' Offices • Driving Top 10 • Drug Warnings • Empty Nests • Everybody's Got One • Finding a Good Mechanic • Finding Jesus • Fixing Toilets • Funerals • Handicap Parking • Handling Failure • Home • Homeowner Associations • Homo Sapien Asshole • How we Dress • The Imagery of Profanity • It's a Mad, Mad, Mad, Mad, Mad World • Job Interviews • Job Titles • The Last Man on Earth • Lawyers • Matrimonial Territorialism • Microchipping • Moral Decay • Music in the Workplace • New York City • Office Clutter • Office Gossip • Office Meetings • Office Politics • Office Temperature • Our Right to Fail • Our Sense of Humor • Parental Visions of Grandeur • The Passing of Punctuality • Personal Advertising • Personal Hygiene • Political Correctness • Polls • The Pope's Visit • Presidential Candidates • Print Journalism • Pussyfooting • Reality Management • Repairing BBQ Grills • Resumes • Roadside Memorials • Screamers • The Secret to Success • SFB's • The SFB Quotient • Society Pages • Spring Cleaning • Stress • The Stupids • Suburban Nazis • Supermarkets • Symbolism • Talking with Your Hands • Tattoos • Tipping • Trust • Vacations • Voice Mail • Walmart • Wearing Ties • Web Page Design • What Young People Want & Need • What's wrong with a little discipline? • Why do we trust politicians? • Wristwatches • Yes Men • You can put your eye out that way
EDITORIALS ON LIFE IN THE 21ST CENTURY
"There is only one problem with common sense; it's not very common."
- Bryce's Law

by Tim Bryce
Published by:
MBA PRESS (M. Bryce & Associates)
a division of M&JB Investment Company
P.O. Box 1637
Palm Harbor, FL 34682-1637
United States of America
http://www.phmainstreet.com/mba/
Copyright © 2009 by Tim Bryce
213 pages; eBook (PDF format)
ISBN: 0-9786182-4-6
ISBN 13: 978-0-9786182-4-6
$10
Requires Adobe Reader (free download)


"The peeves included herein were selected not because they were necessarily the most popular,
but because they stimulated the most discussion from my readership."
- Tim Bryce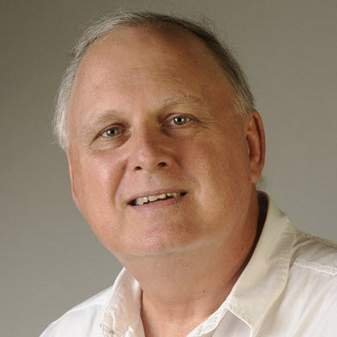 Other Books by
TIM BRYCE
MORPHING INTO THE REAL WORLD - A Handbook for Entering the Work Force
ISBN: 978-0-9786182-5-4
Soft Cover - 208 Pages
http://www.phmainstreet.com/mba/morph.htm
THE BRYCE IS RIGHT! Empowering Managers in today's Corporate Culture
ISBN: 0-9786182-3-8
eBook (PDF) - 90 pages
http://www.phmainstreet.com/mba/bryce.pdf
THE IRM REVOLUTION: BLUEPRINT FOR THE 21ST CENTURY
ISBN: 0-9621189-0-7
Hard Cover - 265 pages
http://www.phmainstreet.com/mba/mbabook.htm
THE FREETHINKING FREEMASON - The Collected Masonic Works of W:.Tim Bryce, PM, MPS
ISBN: 1-887560-89-0
Soft Cover - 308 pages
http://cornerstonepublishers.com/freethinking.html

AND FOLLOW TIM'S "THE BRYCE IS RIGHT!" COLUMN ON THE INTERNET
http://www.phmainstreet.com/timbryce.htm
Or on Blogger, Facebook, Friendster, Gather, MySpace, Wordpress, etc.
SMART MOVES
FIREFOX - CHROME - SAFARI USERS - Use Ctrl+D to add this web address to your Bookmarks.

AMERICA ONLINE - add this site to your AOL "Favorite Places" folder.

MS INTERNET EXPLORER -

Jogena's - eBook and eZine Directories
eBook Directory

eLibrary - Open Ebooks Directory -
includes most of the ebooks sold on the internet. Free for addition of one's own ebooks.